Data for Charities and Not-for-profits
We Connect Your Cause With Its Biggest Supporters.
Fundraising can be a strenuous task.
As a charity, you do your best work when you are in front of your supporters.
But getting your charity into that position is not easy. It is often the result of long hours spent separating your true supporters from the rest.
That's where we come in.
We partner with charities to make getting in front of supporters easier.
We do this by providing current, verified lead lists tailored to your charity.
Let us do the hard work so that you can focus on your organisation.
As members of the Fundraising Institute of Australia, our mission is your mission. We help charities change the world by raising the standard of fundraising efforts.
We're also a long term partner of several charities and not-for-profit organisations throughout Australia, so we know the importance of high-quality data to help you achieve your goals.
We understand that a charity donation is not a transaction.
As a charity, you need to connect with people who are ready to support you.
Whether you are fundraising for a specific campaign or simply want to raise awareness and generate support – We can help.
Our lead generation service provides a shortcut to people who genuinely want to help you in your quest to make a difference.
High-Quality Leads = Genuine Supporters & High ROI
You don't need to spend time trying to reach people who won't hold interest in supporting your cause. Chances are, you may not reach them at all. At best, it will take a substantial amount of time to find a single supporter – Time better spent doing the activities to help the people you're raising funds for.
We provide the highest standard of up-to-date consumer data records.
With higher quality data, you receive a higher return on your investment.
When searching for prospects, we make sure all the data we give you is verified.
We screen each lead record multiple times and confirm its currency every six months. If we can't verify the details, we remove the lead from our database.
Our thorough processes ensure that you have the best opportunity to reach every prospective supporter on our list.
How Do We Help Charities Raise Funds?
Some people are more likely to give to your charity than others. Often, finding the ones that are more likely can be a lengthy trial and error process.
We take much of the guesswork out of finding supporters through the most advanced segmentation techniques available.
Our lead lists streamline your prospect research. We do this by pinpointing the demographics and classifications that matter to your charity. Whether your charity is location-specific or draws support from a particular subset of the population – We make your outreach count. Our lists help you put your messages in front of the people who want to hear them.
Often, the supporters you're looking for are right under your nose. Maybe they have donated or added their name to your cause before, but their details have changed, or you've just lost contact.
Data washing fills in the gaps and updates contact details to keep your supporter list up to date. If someone has changed their contact details, chances are we'll find them through data washing!
We'll wash your existing data through our up-to-date data records, of which we have access to 600 million historical records, and the capability to match outdated records with current information.  
We rigorously maintain compliance and offer the highest level of process transparency. That's why we can assure you that our lead generation services provide a captive audience who are ready to hear your message.
For a consultation about how we can help your charity, get in contact with us. 
Target your list by:
Age demographic
Gender (potentially relevant, depending on the cause)
Socio-economics – being able to target wealthier or more affluent individuals who could be more likely to donate
Location – target particular parts of the country if this is relevant
Free consultation
For a consultation about how we can help your charity, get in contact with us.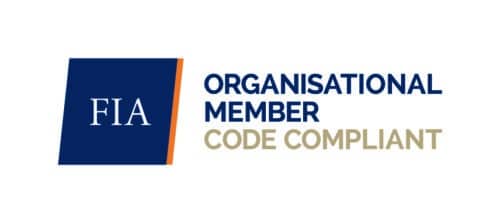 Proud members of the Fundraising Institute of Australia
To get a free consultation please fill in the online form or call 1300 535 397 to speak with our team.