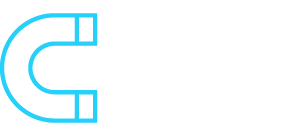 Our Commitment
This Privacy Policy Statement reflects how we manage your personal information while providing our service as an organisation regulated under the Privacy Act. This Privacy Policy Statement has no legal force and it does not create or impose any additional rights under the Privacy Act other than those under law.
While information is the purpose for supplying a premium service, protecting the privacy of your personal information is of major importance to us. We believe that responsible handling of your information entrusted to us is crucial. We are sensitive to your privacy concerns and are committed to letting you know what kind of personal information is being collected and how the information is being used.
Type of personal information we collect
The kind of information we collect depends on the type of consumer data that we may be purchasing from time to time. Predominantly, the main set of personal filters will include, but not limited to, a person's full name, gender, age or age range, full address, phone numbers, both mobile and landline or either, email addresses, marital status (if applicable) and income band where supplied. Whilst this is not an exhaustive list, it sets out the raw parameters upon which we purchase and enhance our data sets.
Our primary business purpose is in the purchase and sometimes collection and analysis of consumer data and as part of that we may obtain data which includes personal information such as names, addresses and other contact details as stated above. We do not collect sensitive information such as health records, criminal records, Medicare records, drivers licence or passport records, race or religion and so on.
How & where do we collect personal information?
Wherever reasonably possible, we collect personal information from the person to whom it relates. For example, you may provide your name and contact information to us to communicate with you. That is not always possible or appropriate and we do collect and use personal information from publicly available sources and from exclusive third parties such as but not limited to data brokers, competitions, surveys, online selling platforms and more. However, we only do so if the individual has consented to such collection, would reasonably expect us to collect their personal information in this way, or if it is necessary for specific purpose such as the investigation of a privacy complaint or where the individuals would reasonably be expected to be contacted because of the way their information was provided in the public domain for contact.
Where we collect personal information from third parties we are careful to seek confirmation from those providing us with the information that it was acquired in accordance with the requirements of the Privacy Act, that they are entitled to provide it to us and that they can authorize us to use it for the purposes for which they are supplying it and our primary business purpose of B2C information services.
Why do we collect personal information and how do we use it?
We are in the business of providing our customers with consumer data insights, targeting and data quality services to help them improve the marketing of their goods and services and locating individuals across Australia for various services such as ID Verification and fraud prevention. To provide this, we gather, analyse and process large volumes of information, some of which is personal information required for marketing to correct person(s) or persons of audience interest.
LEAD LISTS DATA SOLUTIONS uses and discloses your personal information to enable its customers to develop marketing strategies to Australian Consumers generally. Personal information which we collect is only used and disclosed under the following circumstances:
Your consent / permission was / has been obtained in relation to the use or disclosure of the information or labelled opt-in;
Was available in the public domain already and reasonably expect contact by the publication;
It is used for the purpose for which the information was collected and published;
We are required to or authorized to under Australian Law or orders from any competent court and / or court order;
The information that is collected is primarily used and reasonably required for the purposes of supplying our clients with various products and services, namely for, but not limited to, marketing communication, fraud detection / prevention, locating persons across Australia for ID Verification and validation and skiptracing. It is impractical for LEAD LISTS DATA SOLUTIONS to contact and notify the individuals that are in the public domain, that their information has been collected for use at the time of collection due to the nature and sheer volume of information that we receive from time to time and the cost and effort to do so. LEAD LISTS DATA SOLUTIONS always though, will ensure that where no direct consent was given to collect an individual's personal information, or indirect consent was provided through a third party, that they will attempt to notify the individual as soon as practical.
Who do we disclose personal information to?
We do and will from time to time, supply several products and services which allow access to and use of personal information that we have collected and / or purchased, to the extent you have consented to the use of your information to the person who collected it. LEAD LISTS DATA SOLUTIONS will ensure always that its customers who are seeking access to your personal information, are doing so for the purposes it was intended or consented to. Predominantly, but not limited to, marketing and consumer insights and for the products and services we provide through our data portals or via API.
In certain circumstances we may be required to disclose your personal information if it is required by or under an Australian law or a court / tribunal order or we reasonably believe that the use or disclosure of the information is reasonably necessary for one or more enforcement related activities conducted by, or on behalf of an enforcement body.
How secure is your personal information?
LEAD LISTS DATA SOLUTIONS recognizes and acknowledges the importance of keeping the personal information and data that it holds, secure and protected from unauthorized access. To do this, we utilize sophisticated, highly secure processes, overseen and administered by our CTO. Quality security and encryption processes and technology ensures that access to your personal information is only provided to those who need to have access, to perform their function. Access is also provided to users and subscribers of the products and services we offer and any law enforcement agency with whom we are required by law to provide your personal information.
We regularly review this policy and assess our performance against it to ensure we are meeting and continue to meet our obligations under the Privacy Act. All employees and / or agents of LEAD LISTS DATA SOLUTIONS are required to be proficiently trained on data handling and or disclosure under the privacy principles. We have automated intrusion detection systems in place, detailed event logging and automated auditing systems to secure our systems. All systems that contain and individual's personal information are also monitored for misuse, intrusion, interference and loss.
How do we maintain the quality of your personal information?
LEAD LISTS DATA SOLUTIONS recognizes the importance that a person's personal information we hold is up to date and accurate. The information we receive from the users of our products and services and the data we collect from publicly available sources and 3rd parties are subject to various enhancements to ensure the information is accurate. Where updated or enhanced information is available we will incorporate it into our datasets and products without delay. We update our full universe dataset monthly, however enhance and append daily.
Email Data & Spam Act
Where LEAD LISTS DATA SOLUTIONS is supplying any emails to any of its clients, the client / user agrees and accepts that it will not use any third-party email validator / Pinger. LEAD LISTS DATA SOLUTIONS protects the integrity and complies with the Spam Act 2003 and will not allow anybody other than LEAD LISTS DATA SOLUTIONS to undertake this task. Many unknown email validators cause unavoidable spam to the consumer and LEAD LISTS DATA SOLUTIONS, in support of the Spam Act 2003 and a consumer's right to privacy, we will cancel / suspend access to our data services, if they are found to employ a third-party to validate / ping email addresses supplied by us. Misuse or email harassment to the consumer will result in immediate suspension or cancellation of our services to the client.
Complaints, access and corrections?
You will not be charged for making a request for access to your personal information. However, we may charge a fee to provide you with access to your information to cover our administrative costs in rare cases. We will inform you of the fee at the time the request is made, if applicable. Should you wish to gain access to, correct or suppress your personal information, you may contact the Privacy Officer as per the contact details below:
ATTN: Privacy Officer
LEAD LISTS DATA SOLUTIONS
1/592 Chapel St, South Yarra VIC 3141 Australia
Phone: (03) 7038 6552
Email: suppression@leadlists.com.au
If you would like us to update your information or you believe that any of the information we hold is incorrect, please let us know and it will be corrected or removed from our database at your request. All requests for access and corrections including complaints and suppression's, will be handled expeditiously and in writing only. We aim to resolve all access issues within 30 days or sooner if reasonably practical. We do not disclose, suppress or reveal personal information on any record over the phone and will require our standard Suppression forms or the like to be completed. This is for the protection of the individual, to ensure only they access their information.
If you have an access request or correction, then please contact us and we will forward you the required forms. We will begin processing your request once we receive the completed request form along with any required identification if applicable. If you are not satisfied with the handling of any complaint, we encourage all efforts to first be between LEAD LISTS DATA SOLUTIONS and the aggrieved. LEAD LISTS DATA SOLUTIONS will make all reasonable attempts to resolve or meet the requests if possible. Where the aggrieved is still not satisfied and prefers alternate dispute resolution or an external complaint process to resolve the issue, they may direct their complaint to the Privacy Commissioner at www.oaic.gov.au and lodge an official complaint under their guidelines.
Information collected through this website
We collect information from visitors (your visits) to this website using enquiry forms and every time you e-mail us your queries or details. Where that information is personal information, it is collected and handled in accordance with the general Privacy Statement set out above. In addition, we log your IP address (this is the technical standard which ensures messages get from one host to another and that the messages are understood) which is automatically recognized by the web server.
Use of personal information on this website
We process personal information collected via this website for the purposes of:
Identifying potential customers or subscribers
Providing you with the services that you have subscribed to or registered for
Dealing with your requests and enquiries
Carrying out customer and marketing research and modelling
Providing you with information about products and services.
WE DO NOT sell personal information collected through this website or use your personal information for any other purpose than those stated above.
Any financial transactions completed through our website are secured as described above with encryption software and we do not store any financial data such as credit cards or bank account details at all.
Cookies
Cookies may be used by us to provide you with customised information from our website. A cookie is an element of data that a website can send to your browser, which may then store it on your system. Cookies allow us to understand who has seen which pages and advertisements, to determine how frequently particular pages are visited, to determine the most popular areas of our website and to restrict access to certain sections of the website to registered users. Cookies may also allow us to make our website more user friendly by, for example, allowing us to save your password so that you do not have to re-enter it every time to visit our website.
We use cookies so that we can give you a better experience when you return to our website. Most web browsers automatically accept cookies. You do not have to accept cookies, and you should read the information that came with your browser software to see how you can set up your browser to notify you when you receive a cookie, this will give you the opportunity to decide whether to accept it. If you disable cookies from your browser, you may not be able to access certain features of a particular website.