Data for Travel Companies
Who's dreaming of finding your holiday deals?
We'll help you find them.
Our ideal holidays are as unique as we are. 
Outdoor adventures, family-friendly resorts, party destinations, and easy-going cruises don't attract the same kind of tourists. 
But unless you are advertising your holiday packages and promotions straight to your ideal customer, it will take more time and cost more money to fill those seats than it should.
 Wouldn't it be great if you had a database ready to go of travellers that fit your trip's target market? 
Our lead generation services help travel companies target their holiday promotions and packages to those most likely to be interested in them taking the guesswork out of promoting travel deals.
How we help travel companies find their ideal travellers
If someone comes into your travel agency, you know straight away which kind of holidays are for them. You wouldn't sell a party cruise to a young family, for example! Wouldn't it be great if your lead generation could do the same?.
Our advanced targeting will ensure that our lists accurately reflect the target audience of the holiday packages you would like to promote.
When searching for prospects, we make sure all the data we give you is verified.
That means we've seen each person's record multiple times and confirmed their details are up-to-date every six months. If we can't verify their details, we remove them from the database.
We ensure you can get in touch with every potential client we include in our lead lists through our data verification process.
To find out how we can help you pinpoint your ideal clients, get in touch today.
Target your list by:
Age
Whether you want to promote a holiday package towards young people eager to let loose, families needing somewhere kid-friendly, or older travellers looking to relax, we can segment our lists to match.
Income
Whether your holiday appeals to budget travellers or those who'll spare no expense for a memorable trip, you need to ensure the people you are targeting can afford your holiday package. We can target socioeconomic status to get the right people interested.
Location
Location targeting promotes your holiday packages to people in areas where it is convenient to get to the destination or where there is demand for it (such as when a local sports team plays an away game interstate). It also means you can give your audience the proper messaging (like promoting a holiday to a warm destination in winter!).
Free consultation
For a consultation about how we can help your charity, get in contact with us.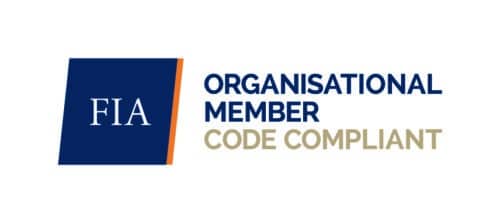 Proud members of the Fundraising Institute of Australia
To get a free consultation please fill in the online form or call 1300 535 397 to speak with our team.